Last Updated on 17 December 2020
Over 50? Consider switching to Tailored Life Insurance
---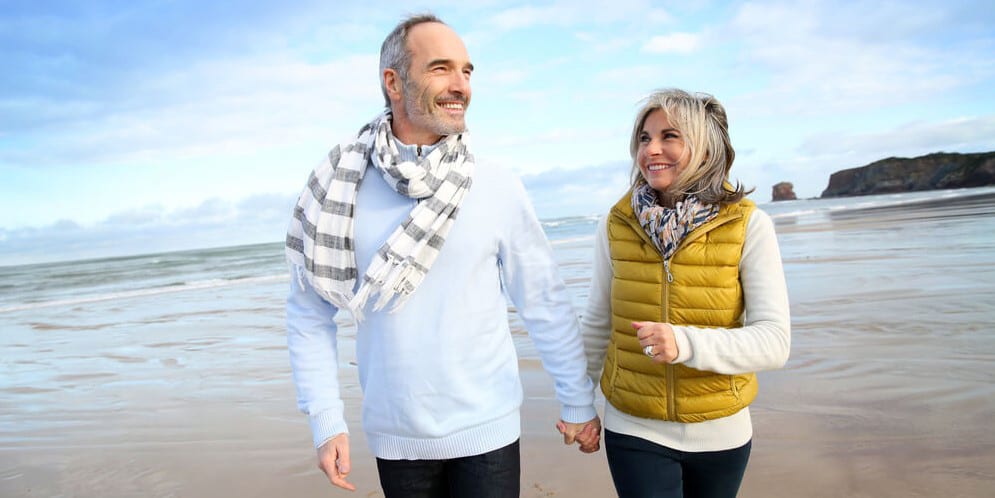 Key Points
Retail life insurance products can be tailored to your preferences.
Retail life insurance is medically underwritten, reducing the risk of complications or delays when filing a claim.
Some insurers offer discount programs for customers who engage in healthy behaviours.
You can choose from a range of "living" insurance products, including cover for serious illnesses and injuries.
Why is life insurance important?
Think of all the things you protect in your life: your house, your car, your valuables. Why wouldn't you want to also protect your life and loved ones should something happen to you?
Many Australians don't realise the benefits of purchasing life insurance and all that it can provide, especially when you look beyond simply a payout if you pass away.
Policies can cover a range of situations, from injury to illness, and ensure your family's future financial well-being when you're unable to work. This is especially important due to the increased risk you face as you age.
Both CommInsure and OnePath saw claims more than double in the 46-55 age range compared to previous ones in 2017, and Zurich saw more claims in the 51-60 age range than any other in 2018.
At these ages, not only is your contribution to your family is extremely important, your risk of having your earning ability impacted by injury or illness is also high – that's where life insurance can help.
What does it mean to have life insurance tailored to you?
Having life insurance tailored to you means that your policy and therefore the price you pay, more accurately represents you and your circumstances. It also means you'll have a Life Insurance Specialists by your side to help you when it comes time to make a claim.
Retail life insurance products, unlike most direct insurance products, can be tailored to you and your situation.
These, 'tailored' products will be medically underwritten. This means the application process will assess your situation in-depth during the application process, instead of when you're making a claim. Medical underwriting gives you peace of mind that your policy is tailored to you and reduces the risk of complications or delays when filing a claim.
Purchasing retail life insurance with our service also means that you'll be assigned a life insurance specialist to help you with your insurance.
Our specialists can answer complicated questions and simplify the life insurance buying process for you. Should your circumstances change, our team can help adjust your policy accordingly, and when it comes time to file a claim, our team can assist you or your beneficiaries to help make the process easier and quicker.
If you are healthy, retail life insurance is a good option as the cost you pay should reflect your medical situation. Some insurers also offer discounts for customers who engage in healthy behaviours or maintain certain health and wellness markers, which means tailored life insurance can end up being more affordable than direct.
What Are Your Life Insurance Options?
Life cover
Life cover is what most people think of when they hear "life insurance". This coverage option provides a lump-sum payment to your family if you die or are diagnosed with a terminal illness.
There are a variety of coverage options here, but you usually have to be under 75 to qualify (maximum age varies depending on the insurer).
Some providers give you the option to freeze your premiums. If you elect to do this, your premiums will stay the same, but your level of cover will be reduced each year. If you think you might struggle to afford higher premiums as you age, this option can make your cover more affordable over time.
Life cover ensures any expenses you might leave behind in the event of your death would not become a burden on your beneficiaries, and protects both your family and any existing assets.
Income protection
Income protection ensures you and your family can still cover regular expenses if you're forced out of work by an injury or illness. Having this policy will provide your family with up to 75% of your monthly income for a period set by the insurer. Premiums for income protection are also generally tax-deductible.
If you are self-employed or rely on having a source of active income to pay your bills and expenses, this is a good way to ensure you can continue paying off any debts and keep food on the table should illness or injury leave you unable to work.
Trauma/Critical illness cover
Trauma insurance, or critical illness insurance, will pay your family a lump sum if you're diagnosed with a critical illness, as the name suggests.
The policy will pay your family if you suffer a stroke, heart attack, are diagnosed with cancer, and a few other specified unpreventable conditions. It ensures that you are able to maintain quality of life while living with a critical illness.
It's essential that you compare coverage options with these plans. Some insurers cover a wider range of illnesses than others.
Total & Permanent Disability cover
Total & Permanent Disability (TPD) insurance pays a benefit if you're forced to stop working permanently due to total disability from illness or injury. While you may receive a trauma insurance payout regardless of whether you can work, TPD insurance only covers you if you're forced out of work.
This coverage protects your family if you suffer an injury or illness that affects your ability to work. These conditions often aren't life-threatening, like loss of sight or hearing. This policy won't be necessary if you're already retired. Over the past five years, however, the retirement age has risen to 59 for women and 61-64 for men.
Summary
If you are about to turn or recently turned 50, getting a tailored life insurance policy from a professional expert will give you a peace of mind that you are prepared for the unexpected. That way should something happen to you, you have an insurance policy that helps take care of your family and expenses.
Just like every person is different, every person's life insurance policy should be different. There is no one-size-fits-all policy and retail life insurance allows you to cut through the noise and know you have the best possible policy for your personal situation.
NB:The ages in the above tables are aggregates for the products offered by the insurers that Life Insurance Comparison compares, and are therefore intended as approximate numbers only. Minimum and maximum entry, as well as policy expiry ages will vary depending on the insurer. Please refer to the insurer's PDS for the most correct and up-to-date information.