If you're a tradie, outdoors-type or worker on the road who loves what they do, the last future you want to envision is being stuck in an office. But if something happens to you and you've only set up 'any' TPD (Total & Permanent Disability) cover, that may be your only option in order to get by financially.
That's why people who don't work traditional office jobs may prefer to take out 'Own' occupation cover. If you ever suffer a disabling injury or illness, a good 'Own' occupation TPD policy will pay you a life-changing sum to help you bear the financial burden of leaving work.
Imagine if you broke your back and could never work in your current trade again. Would you be okay if your insurer told you that your only option was to work in a white collar job with a decent seating arrangement? Or would you rather stay at home with your family, and enjoy the benefits of a TPD policy that prioritises what's important to you.
That's the difference between 'Any' and 'Own' occupation cover. Find affordable Own Occupation cover today
. . .
Here's How You Do It:
Step 1: Select your current age below.
Step 2: Once you answer a few questions, you will have the opportunity to compare quotes from up to 10 of Australia's largest insurers. You may also be entitled to a free consultation.
TPD cover may seem like quite a dramatic type of life insurance. But all it takes is you falling on your back at a bad angle or getting into an unexpected road accident and are permanently disabled as a result for you to one day benefit from a TPD policy…
That's why it's so important that you set it up in a way that best meets your needs.
'Any' occupation TPD cover provides a payout if you suffer an injury or illness listed on your policy, and cannot work in any occupation. However, if you can still work in a job outside of your current career, then you likely won't be able to claim.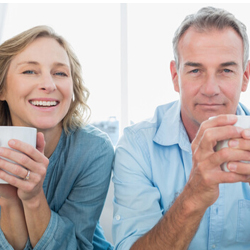 This Is How To Find Affordable Life Cover Over Fifty
January 22, 2020
'Own' occupation TPD cover, on the other hand, is designed to pay out even if you can work in some other capacity from your normal career. It pays out if you are unable to return to your usual job or profession—your 'own occupation', in other words.
Let's compare these two types of cover in more detail:
So if you're currently on 'Any' occupation TPD, you may want to consider switching over to 'Own' to protect the career you love (and avoid getting stuck in an office one day!)
Getting affordable any occupation TPD cover
You may have found that 'Own' occupation is more expensive than 'Any' occupation TPD cover. This is likely due to the fact that 'Own' occupation is more comprehensive by virtue of its wider scope of coverage. It's also more likely to pay out claims.
The good news is that you may be able to bring the cost down of 'Own' occupation TPD cover by 'superlinking' your policy. What this means is that you can partially use the funds inside your super to pay premiums for your policy, effectively lowering the cost of your out-of-pocket premium payments.
It's impossible to access Own occupation cover wholly within your super, so superlinking it this way can make the policy more affordable for you by at least taking some of the payments from your super. Some people have 'Any' occupation TPD cover that can be released from super (and is owned within that account), and a portion of 'Own' occupation TPD cover outside super. This is known as the 'Super Plus TPD Benefit.'
There are terms and conditions related to this sort of policy arrangement, so it's a good idea to speak to a specialist about what this would look like for you.
Our team of experts are highly qualified and experienced in the life insurance industry. They can explain each structure in simple terms, and help you find the lowest cost option to get the best deal for your needs. This is a free service, with no obligations on your end.
It only takes a few minutes to get started—minutes that could one day change your life.
Nobody wants to think about illness or injury, but it happens to the best of us.
Find a TPD policy that will cover you and the career you love today.
. . .
Get Started Now:
Step 1: Select your state below.
Step 2: After answering a few questions, you will have the opportunity to compare quotes in your area and could be eligible for significant savings.