Last Updated on 17 December 2020
Life Insurance Coverage & Industry Trends In Australia
---
Family is the most important thing in life. Making sure your family is protected in the event of your injury or death is paramount.
If you haven't already purchased life insurance, we suggest you do so. For many people, it's the only way to protect people who depend on you.
Ahead, we'll take a look at some of the current trends in the life insurance industry. If you're in the market for the right plan, these trends should help you get a better understanding of the landscape.
Key Points
People are worrying more and more about whether they have enough coverage to protect their family if they die or are forced out of work by an injury.
Permanent disability increases as people live longer lives. Families need to plan financially for a longer life expectancy.
New regulations and machine learning capabilities are improving information surrounding life insurance, as well as increasing the accessibility.
Life Insurance Coverage Concerns
Life insurance provides financial security if a loved one dies or becomes unable to work.
What's more, it provides peace of mind for the 80% of Australians who worry about protecting their family..
The reality of life insurance shopping doesn't match this level of concern. However. People are spending less time comparing plans to make sure they get all the coverage they need as shopping for life insurance becomes easier through direct policies.
According to the Family Protection Survey by Real Insurance, nine in ten Australian parents say life insurance gives them peace of mind.
Unfortunately, only 33% of respondents were confident that their cover would protect their family. One in five respondents have coverage but don't know whether or not it's enough to protect their family.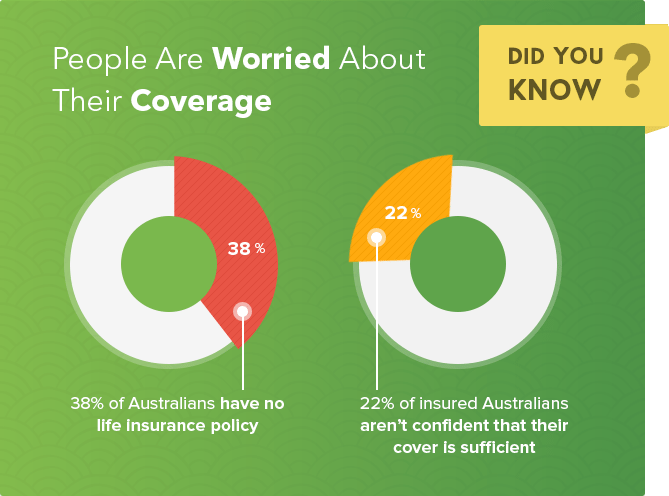 Adapting to a Longer Life
Life spans in Australia are rising as the population ages. Those who were born in recent years can expect to live 30 years longer than those who were born 100 years ago.
100 years might seem like a long time, but our culture has made recent advancements in life expectancy as well. Our medical system is always improving, and people are remaining healthy and active well into their twilight years.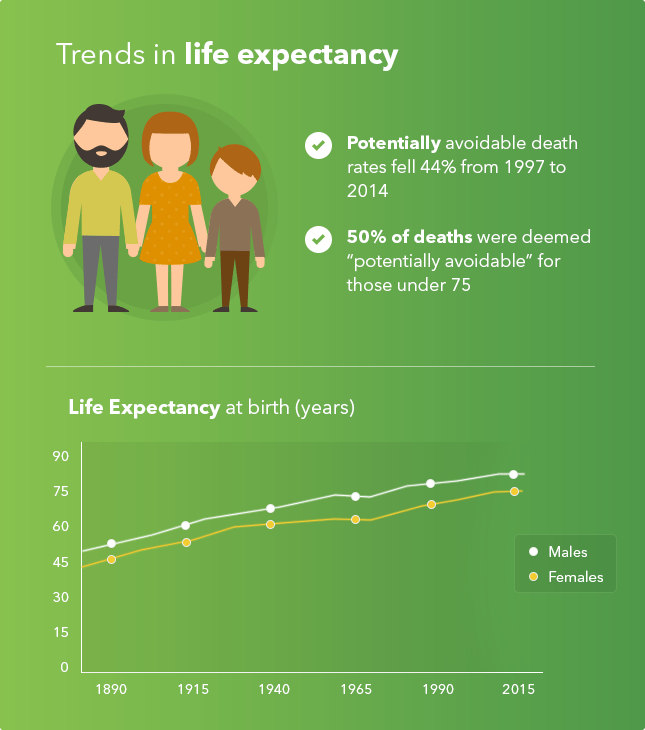 A longer lifespan is fantastic for overall health, but it means more people are facing permanent disability. People who purchase life insurance may want to consider this reality to make sure their families remain covered.
Families may consider life insurance policies that protect against permanent and long-term disability. Your family might be financially compensated in the event of your death, but does your policy cover long-term or lasting trauma?
Life Insurance General Advice Is Getting Better
Purchasing life insurance directly from an insurance provider seems like an attractive option to a lot of people, but it's not always the best.
You may save some money and time by purchasing policies directly, but it's hard to be sure you're getting the best offer.
You could end up filling out the paperwork, only for your application to get rejected for a reason you don't understand. Furthermore, without proper research, you could be missing out on a better deal from another provider.
Those who are looking for a helping hand in the life insurance process may seek the advice of an agent. They pay a higher price to cover the agent's commission but are usually confident that they're getting the policy that best benefits their family needs.
Not all agents had their clients' best interests in mind, though. Thankfully, that reality is shifting.
If you're interested in a comparison, our service is free of charge. You can compare here.
Life Insurance Framework
In 2018, the Life Insurance Framework (LIF) went into effect. These recommendations were a complete overhaul of the way insurance advisers advise potential clients.
The changes in the life insurance advice industry came as a result of a study the Australian Securities & Investments Commission completed in 2014. During their research, they found some troubling information about how life insurance advisers do business.
ASIC looked at 202 files of advisers who give personal life insurance advice to their clients. Only 63% of those files passed inspection while 37% failed.
These failing files did not comply with the law, which means agents were giving clients advice based on what benefited their commission. They didn't weigh the personal needs of their clients as high as they did the value of the products they were selling.
The new Life Insurance Framework aims to change this trend.
The New Guidelines
A basic overview of the new guideline shows that it provides much more security for people who are searching for the right life insurance policy:
A significant reduction in the cap of upfront commission for agents
A transition to a hybrid or level commission model
Required education for new advisers
Enhanced supervision of advisers
No more volume-based payments
The introduction of a new Life Insurance Code of Ethics
ASIC will continue to monitor the industry to see if further steps are necessary. These new guidelines are only the beginning. They ensure that those who are in the market for life insurance get the best help available.
The Addition of Machine Learning
One of the growing trends in the life insurance industry is the implementation of machine learning.
Machine learning is taking over almost every industry, and life insurance is no exception. It might take a few years for the systems to flesh out, but some life insurance providers are already ahead of the curve.
Machine learning will have several benefits once insurers incorporate it into their systems. By keeping track of the massive amount of data life insurance providers require, companies will be able to:
Assess risk more accurately
Reduce instances of fraud
Improve the customer service quality and speed
Make claiming easier
The Future of Australian Life Insurance
These and other life insurance trends are shaping the future of the industry. Purchasing life insurance is still one of the most responsible decisions you can make for the security of your family.
With the increased use of machine learning and the new regulations sweeping the industry, life insurance is becoming easier to purchase and more accessible to everyone.
Life insurance may be the best way for you to protect your family from financial hardship in the event of your injury or death. If you want to purchase direct life insurance, take care in comparing your plans before making your decision.
It's often best to choose a life insurance plan that you'll have until your final years. Life insurance prices only increase as you age, so purchasing insurance young can save you a lot of money in the long run.
*Real Insurance: https://www.realinsurance.com.au/life-insurance